»
»
Azure Acres Treatment Center
Azure Acres Treatment Center
Sebastopol, CA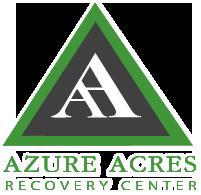 2264 Green Hill Rd
Sebastopol, CA 95472

Phone: 7072840361



"Azure Acres is located in Sacramento, California. Our center treats adults ages 18 and older who struggle with substance abuse and/or co-occurring mental health conditions. We treat substance abuse that includes the abuse of alcohol, heroin, cocaine, opioids, and prescription drugs. We also provide care for those who are grappling with co-occurring disorders such as generalized anxiety disorder, major depressive disorder, phobias, panic disorder, social anxiety disorder, and persistent depressive disorder. While we can serve a great deal of the adult population, Azure Acres is unable to treat those who battle with severe co-occurring disorders.

At Azure Acres, we provide a variety of programming options, including outpatient care, as well as detox services. We also supply many different and proven-effective therapeutic interventions, including cognitive behavioral therapy (CBT), client-centered therapy, 12-Step programming, individual therapy, and group therapy. Our outpatient care is provided at two separate locations, with one center in Santa Rosa and the other in Sacramento. At Azure Acres, counselors, addiction specialists, and detox professionals make up our team."
Services Offered
Meetings in CA