»
»
Bayside Marin Treatment Center
Bayside Marin Treatment Center
San Rafael, CA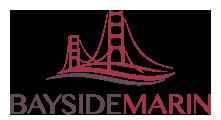 718 4th St
San Rafael, CA 94901

Phone: (628) 253-0004



Bayside Marin is a treatment center located in San Rafael, California. At our center, we treat adults who are struggling with alcohol and/or drug addiction, as well as dual diagnosis. Some of the most common types of substance abuse we treat include heroin, cocaine, meth, and prescription painkillers. We also focus on providing care for those battling anxiety, depression, bipolar disorder, borderline personality disorder, and posttraumatic stress disorder (PTSD). At Bayside Marin, we provide detox services, as well as intensive outpatient treatment. Through these programs, we supply a number of therapeutic interventions to help move the process of recovery along. The therapies we provide include individual therapy, group therapy, family therapy, cognitive behavior therapy (CBT), dialectical behavioral therapy (DBT), motivational interviewing, psychoeducational classes, meditation, arts therapy, and more. Our staff consists of case managers, therapists, addiction specialists, and more.
Services Offered
Meetings in CA