Harbor Village
Sunrise, Florida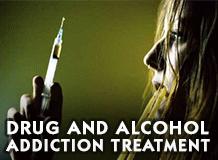 500 Sawgrass Corporate Parway
Sunrise, Florida 33316

Phone: 8008179497



A safe, effective, and comfortable way to overcome addiction!
Harbor Village is South Florida's most effective and luxurious drug and alcohol detox center. We provide a comfortable detoxification process set in a luxurious facility, and administrated by highly trained medical professionals. The Harbor Village philosophy is that no one should suffer when they make the decision to get clean. Our medically assisted detoxification process ensures that your withdrawal process be as comfortable as possible.

Our goal is to create a seamless blend of western medicine and spiritually nourishing activities such as yoga, and relaxing massages. All set against the backdrop of South Florida's exceptional and tranquil beauty. Our detox facility offers more than simply a plush amenities.

The incredible serenity and perpetual sense of calm afforded by an environment like ours is a significant part of our detox philosophy. Additionally, we draw upon a broad network of licensed, experienced, and reputable professionals in recovery and related to fields. Our highly experienced team ensures that our clients have access to the highest quality services for their particular needs.

Harbor Village offers a resort like atmosphere where each person's individual needs are met.
Services Offered
Similar Treatment Centers
Meetings in Florida