»
»
Serenity Vista Drug Rehab Panama
Serenity Vista Drug Rehab Panama
Boquete, Chiriqui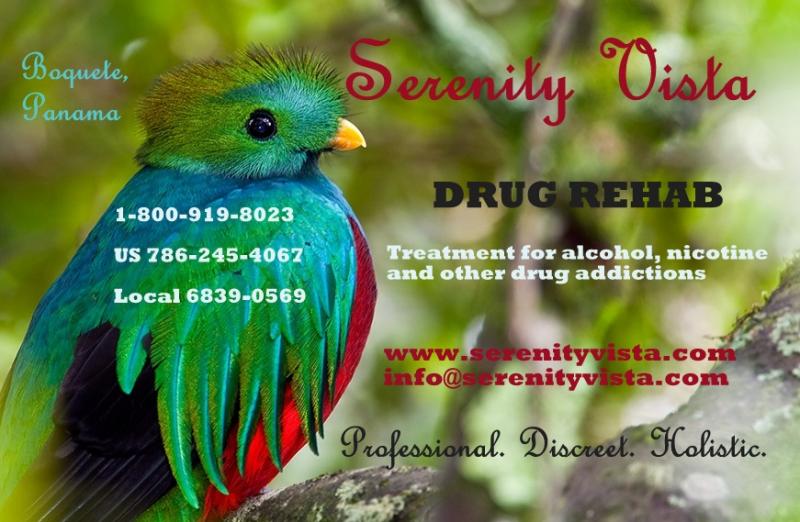 Jaramillo Arriba
Boquete, Chiriqui 00000000

Phone: 68390569




Private, Discreet, Holistic 12-Step Treatment in Panama.
An International Center for Addiction Treatment & Recovery
Serenity Vista is an affordable, world class, private alcoholism, drug and other addiction holistic rehabilitation center. It is the result of years of Canadian experience, a track record of success, and the gold standard, Hazelden Minnesota Model of Recovery. Panama was carefully chosen as an ideal location for a recovery treatment center. Centrally located in idyllic, tropical beauty, Panama is an international get away destination immersed in nature's peace and serenity. Experience the mountainous region of Boquete, land of eternal spring, coffee plantations, and abundant birds and flora. The welcoming, progressive nature of Panama provides the perfect place to offer the best professional and affordable rehab, at only a fraction of the price of major treatment centers in the US and Canada. Panama, in Central America, where the Americas meet, is conveniently accessible by direct flights from many major cities of North and South America, and Europe.
Services Offered
Similar Treatment Centers
Meetings in Chiriqui