SelfRefind
Owensboro, KY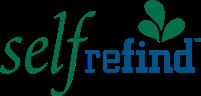 Owensboro
710 Carlton Dr.
Owensboro, KY 42302

Phone: 866-755-4258




The SelfRefind model consist of five key components:

Physician Office Visit

Counseling

Recovery Assessment

Laboratory Services

Evaluation

The medical staff at SelfRefind knows each patient's recovery from addiction is different and provides an individualized treatment plan for every patient.

Recovery from addiction takes treatment and support. Each patient is held accountable for their progress while being taught to understand and identify the behaviors and triggers that lead to addiction.

Services Offered
Similar Treatment Centers
Meetings in KY