Soba Recovery
Malibu, California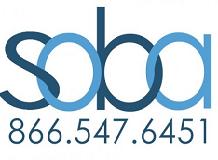 22669 Pacific Coast Highway
Malibu, California 90265

Phone: 866.547.6451



Soba's success is world-renowned for treating all types of addictions & alcohol abuse. We treat the underlying issues as a primary concern & offer treatment plans specific to the individual. We recommend 90 days or more for success with 1st time & chronic (multiple rehab) individuals. Services include 7-14 day medical detox, 30-90 day residential, & 6-12 mo sober community living. Located in Malibu on the famous carbon beach. Proof that you can get high end treatment without high end price. Most insurance accepted, JCAHO accredited.
Services Offered
Similar Treatment Centers
Meetings in California