Echo Malibu
Malibu, CA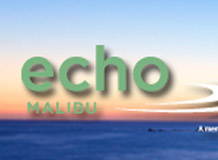 6323 Via Escondido Drive
Malibu, CA 90265

Phone: (310) 589-2090



Echo Malibu is a residential substance abuse treatment program for teens that is dedicated to providing superior professional care to youth who are struggling with addictions, co-occurring mental health disorders and behavioral problems. Emphasizing empowerment, choices, hope and opportunities, Echo Malibu works in partnership with young people and their families to identify and address the issues that have resulted in substance abuse and other unhealthy behaviors. Detailed Program Description "Echo Malibu is a unique and highly effective residential addiction treatment program for adolescents who are experiencing a wide range of emotional, behavioral and substance abuse disorders. Echo Malibu provides individualized treatment in a warm, nurturing environment where all clients are treated with the utmost dignity and respect.

Emphasizing empowerment, choices, hope and opportunities, the caring and committed members of Echo Malibu's treatment team focus their efforts on the following areas: Emotional Health, Physical Health, Social Health, Spiritual Health, Family Health, and Educational Progress. Program features include psychiatric evaluations; individual, group, and family therapy; expressive arts and equine-assisted therapy; biofeedback assessments; nutritional education; and multi-family therapy groups.

Parents of Echo Malibu clients may also participate in Parent Effectiveness Training, which promotes new and effective communication and problem-solving techniques that help families create healthier and more productive dynamics."
Services Offered
Similar Treatment Centers
Meetings in CA